REMplenish Jr™ Myo-Nozzle
Improve tongue position and strength for better breathing, sleep, growth & development
Simple & easy for kids to use consistently - just drink water
Economical way to set your child on the right path
For children age 3-9+
Fits reusable straws 8-10mm in diameter (straw not included)
The REMplenish Jr Myo-Nozzle is a simple way to help your child breathe and sleep better while supporting proper facial growth and development. Despite its small size, this powerful device can work wonders by exercising your child's tongue and upper airway muscles. Drinking 12-30 ounces of water daily using REMplenish Jr can put your child on a path to a lifetime of improved breathing and sleeping.

This nozzle is designed specifically for children between 3-9 years of age. The nozzle attaches to any rigid reusable straw between 8-10mm in diameter.
Items included:

1 REMplenish Jr Myo-Nozzle
1 Cleaning brush
Instructions for proper use

Product specifications:

Medical-grade silicone nozzle, dye-free, BPA-free
Fits any reusable straw between 8-10mm in diameter (not included)
Top-rack dishwasher safe, hand wash recommended
You can learn more about how REMplenish Jr™ helps kids here!

REMplenish™ is a patented myofunctional therapy nozzle. Using REMplenish provides targeted tongue & throat exercises while you drink water. Exercising and strengthening those key muscles leads to reduced vibration associated with snoring, proper tongue posture, and better nasal breathing. All of this leads to a stronger and better functioning airway. Find supporting research here.

A healthier airway can allow for better breathing, reduced snoring, improved sleep, more energy, and many more benefits depending on the individual.
What ages is this product for?

REMplenish Jr is designed for children ages 3-9.

What straws can the Myo-Nozzle be used with?

The REMplenish Jr Myo-Nozzle fits rigid reusable straws that are 8-10mm in diameter. Straw is NOT included with this product.

Does this product contain BPA?

This product is BPA-free. It is made of dye-free medical-grade silicone.

Is this product safe/approved for kids?

Yes, REMplenish Jr has been tested to meet CPSC (U.S. Consumer Product Safety Commission) standards and is approved for use by children ages 3-9.

What are the care instructions for the Myo-Nozzle?

The Myo-Nozzle is top-rack dishwasher safe, but we recommend handwashing. Clean the nozzle thoroughly and gently with dish soap, warm water, and the provided straw brush at least weekly, or more often if needed.

Should a 10+ year-old child use a REMplenish Jr or an adult REMplenish product?

he REMplenish Jr Myo-Nozzle is right sized for most children between the ages 3-9 years but can include older children or petite adults who may have a high or more narrow upper palate, a tongue restriction (tie) or have difficulty using the adult size. The mechanism of the REMplenish Jr and the adult REMplenish Myo-Nozzles are exactly the same so both sizes will typically work as intended.

Do you offer international shipping?

If you want to buy this product outside of the U.S. and Canada, please read the answer on our FAQ page for detailed international shipping instructions.

Have another question?

Check out our FAQ page for our full list of frequently asked questions.
60-day Money Back Guarantee

If you are unsatisfied with this product, contact us to process a return and full refund within sixty (60) days of your purchase. 1 free replacement nozzle available if nozzle breaks within three months of purchase.
Testimonials for REMplenish Jr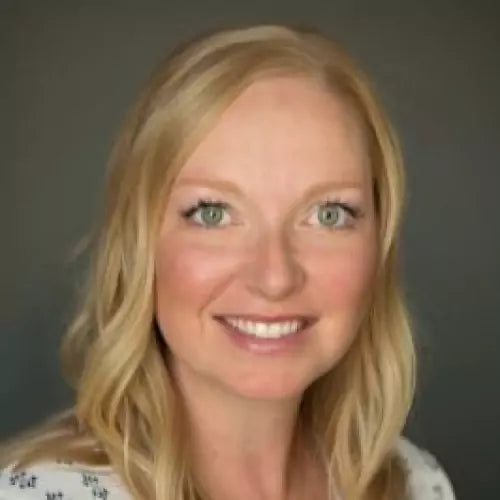 "I have a little 3 year old who is the most compliant and he loves it, and asks for it when he is drinking water. He is simultaneously doing myofunctional therapy with me, but so far, we are seeing more strength in his tongue resulting in improved speech articulation and motor control with eating. He is sleeping more soundly as well. I love how the straw really supports myofunctional therapy, especially with the little ones who have a harder time with many exercises just due to comprehension and cooperation. I'll definitely be recommending this regularly for the kiddos, like I have done with adults."
- Kimmie Herrera, Myofunctional Therapist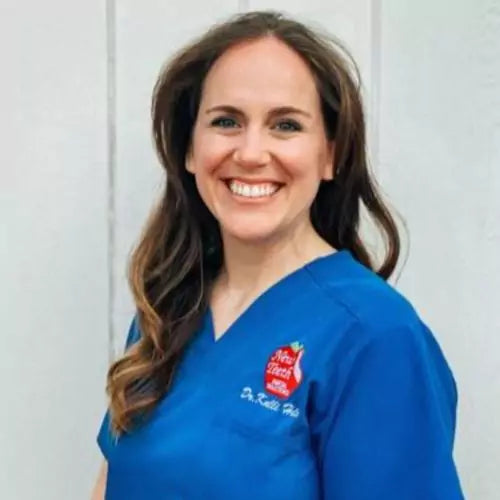 "We have had great feedback so far - my 3 kids personally have been using it without issue and I find it such a great tool to add to our kits of helping our kids thrive/sleep/breathe better."
- Dr. Kalli Hale, Airway Dentist
"My 6-year-old needed it the most, so she got the first one & now I am ordering for everyone. When she started using hers, she couldn't swallow pills & struggled with chewing. Our myofunctional therapist recommended the straw to help with swallowing. She recommended using the Myo Munchee, Froggymouth & REMplenish straw each day for both kids to build better patterns and stronger muscles. Now she can easily swallow pills and capsules."
- Jaclyn Clark, Mom of REMplenish User
This product is rated 0 of stars.
It has received 11 reviews.