There is an Airway Health Epidemic
We are facing an ever-growing airway health epidemic. Over 1 billion people suffer from sleep related breathing disorders with most going undiagnosed and untreated. This has a profound impact on physical health and mental well-being.
Compared to our ancestors, we eat a soft processed food diet resulting in underused facial muscles, smaller jaws, and a weaker airway. A small weak airway is more likely to collapse impacting the ability to breathe and sleep.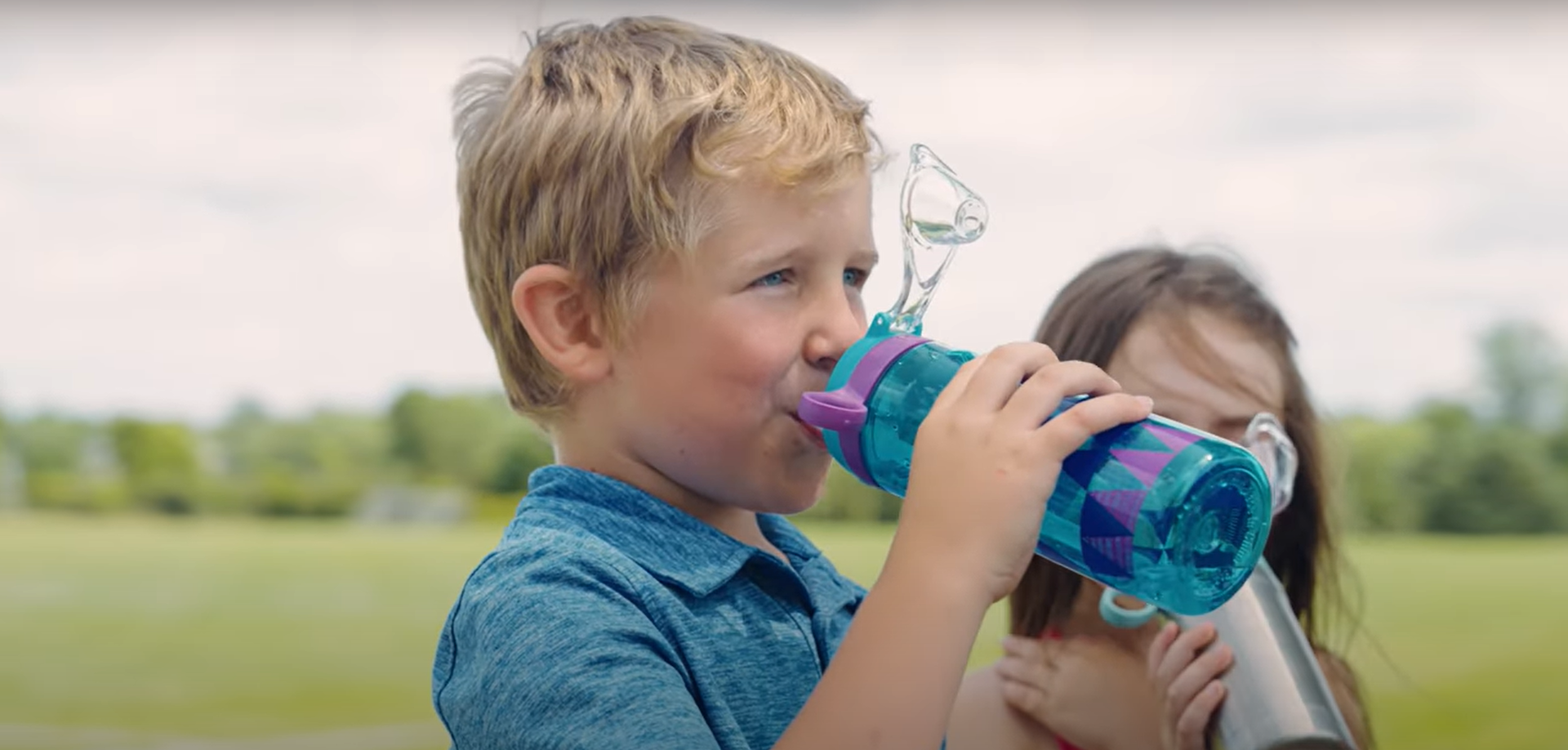 REMplenish: Changing the Airway Health Epidemic
How Does REMplenish Help me Breathe and Sleep Better?
The REMplenish Myo-Nozzle provides targeted resistance to the muscles in your mouth and throat while you drink water, helping to exercise
your airway and make it stronger. A healthy airway can lead to better breathing, reducing snoring, better sleep, and more energy during the day.


Stronger Airway
REMplenish provides guided exercise repetitions with targeted resistance to easily strengthen the airway.
Myofunctional Therapy Support
Reinforces proper tongue position helping to stabilize the airway and support essential nasal breathing.
Improved Sleep
A stronger airway leads to better sleep quality, improved breathing, and reduced snoring.
Trusted by 10k+ people across the US to improve their airway health
REMplenish Myo-Nozzle
I have recommended this product to many of my clients and everyone of them who have purchased the straw kit has really enjoyed the benefits and reminder of where the tongue is supposed to be at rest and a couple of stated they believe It has assisted with reducing snoring.
REMplenish Plastic Bottle
Nothing seemed to work until REMplenish.
REMplenish Myo-Nozzle
This device is so helpful correcting tongue swallowing pattern and helping to tone the airway muscles. It has been a great addition to myofunctional therapy and I will continue to recommend it.
REMplenish Straw Kit
Maintaining proper tongue posture can significantly improve health and your overall well-being. It's a simple yet powerful tool that can enhance breathing, reduce snoring, relieve tension in the jaw, and improve facial appearance.
93%
Of snorers reported improvement in their snoring after one month of using the company's REMplenish Myo-Nozzle
Meet the Founder
Anders Olmanson
Anders is a passionate medical innovator with a background in biomedical engineering who previously worked at Medtronic. The REMastered Sleep journey started in 2020 with an idea to help the estimated 1 billion people who suffer from sleep related breathing disorders. Inspired by the Aboriginal didgeridoo instrument and backed by myofunctional therapy research, the REMplenish Myo-Nozzle was invented to be a simple everyday solution to improve airway health and get better sleep.
Read More